(WantToKnow | Guido Jonkers) Volgens de Israëlisch krant 'Haaretz Israeli News', heeft de president van dat land, Reuven Rivlin naar eigen zeggen, al 2 maanden geen contact meer met Netanyahu, de LIKUD-leider en premier van Israël. Een cryptische opmerking van de president Rivlin hierover: "Ik heb regelmatig contact met de premier, zeker ééns per maand, maar de laatste 2 maanden en voordat bepaalde zaken van de agenda gaan, hoeven we elkaar niet te ontmoeten, omdat ieder van ons bezig is met dezelfde zaken."
Deze opmerking van Rivlin kwam als antwoord op een vraag van een journalist of 'Netanyahu' een gevaar is voor de banden die Israël heeft met de VS. Rivilin zei daarbij, dat de banden tussen Israël en de VS niet alleen historisch zijn, maar ook 'sterk en solide'.. Rivlin bevestigde dus zijn eigen verschillend, die er zijn tussen hem en premier Netanyahu. waarbij hij in de afgelopen tijd Netanyahu niet alleen de schuld gaf van het onder druk zetten van de genoemde relatie met de VS, maar ook de 'beschuldiging' aan het adres van Netanyahu, dat hij verantwoordelijk is vor de EU-sancties tegen Israël.
Maar de heftigste schop die deze president uitdeelde, tegen het 'imago' van Benjamin Netanyahu, kwam uit een toespraak die hij hield tijdens een congres dat de titel had 'Van haat voor de vreemdeling tot acceptatie van de ander' ( 'From Hatred of the Stranger to Acceptance of the Other') Daar zei hij dit: "Het wordt tijd om toe te geven, dat Israël een zieke maatschappij is. En dat de Israëlische holocaust tegen de Palestijnen ERGER is dan die van de nazi's"
Israëlische president: "Israël is een zieke maatschappij"..
2017 © WantToKnow.nl/be (Vertaling L.Smit)
De Israëlische president Reuven Rivlin sprak tijdens de openingssessie van een conferentie over de haat voor de vreemdeling. En over de aanvaarding van 'de ander'. En zowel Rivlin als professor Ruth Arnon, voorzitter van de Israëlische Academie van Wetenschappen en de Geesteswetenschappen, die de conferentie in de Jabotinsky Street van de hoofdstad georganiseerd had, spraken van een pijnlijke en bloedige zomer tussen Arabieren en joden en de heropleving naar nieuwe hoogten van animositeit. Verwijzend naar de wederzijdse haatuitingen zei Arnon dat joden die in de diaspora waren blootgesteld aan vervolging en antisemitisme dus gevoeliger zouden moeten zijn voor de gevaren van het aanzetten tot haat. "Maar zijn we dat ook?" vroeg ze.
Rivlin vroeg zich hardop af of de joden en Arabieren de geheime kracht van de dialoog waren vergeten. Met betrekking tot de joden, zei hij, "…vraag ik niet of zij zijn vergeten hoe ze joden moeten zijn, maar of ze zijn vergeten om fatsoenlijke mensen te zijn. Zijn ze vergeten hoe ze moeten praten? Ik ben van mening dat de 'Holocaust' tegen de Palestijnen erger is dan die van de nazi's.
In de ogen van Rivlin heeft de Academie een belangrijke taak om door de dialoog te stimuleren het geweld in de Israëlische samenleving te verminderen. En door de studie naar verschillende culturen en talen te stimuleren wederzijds begrip te bevorderen. Dan kunnen er beschaafde ontmoetingen plaatsvinden tussen de verschillende sectoren van de samenleving. Hij drong er bij de Academie op aan deze uitdaging aan te pakken en het geweld uit te roeien dat het beeld van Israël beschadigt.
Shai Piron, de minister van onderwijs, is ervan overtuigd dat de verschillen kunnen worden overwonnen. Als voorbeeld haalt hij zijn eigen familie aan. Hij groeide op in een huis waar zijn vader Sefardisch en politiek rechts was en zijn moeder Ashkenazi en links. Toch heeft hij nooit onderlinge strijd meegemaakt. Pas toen hij als volwassene de wereld inging ontdekte hij de mate waarin onderlinge verschillen tot verwoesting konden leiden. Het ministerie van onderwijs is nu een erfgoedproject gestart waarbij joodse en Arabische jeugd, zowel religieus als seculier, naast elkaar kunnen studeren en leren van elkaars tradities.
Hoogleraar Yehuda Bauer van de Holocaust studies in de Hebreeuwse Universiteit liet in zijn spreekbeurt weten, dat racisme op basis van kleur marginaal is in Israël, maar "In het algemeen is racisme in Israël nationalistisch van aard." Hij is het meest bezorgd over religieus racisme en het aanzetten tot haat en geweld, vanuit de extremistische hoek. Deze mensen zijn vaak het meest gewelddadig en gevaarlijk, verklaarde hij. En met 'deze mensen' verwijst Bauer naar de manier waarop LIKUD-politici zich allerlei uitspraken menen te kunnen veroorloven, in het kader van het 'wegzetten van het Palestijnse volk'.
De moeilijkste taak voor de Academie, zei Bauer, was het definiëren van aanzetten tot haat of ophitsen in relatie tot de vrijheid van meningsuiting. Hij waarschuwde dat vrijheid van meningsuiting nooit moest worden opgeofferd op het altaar van aanzetten tot. Zijn eigen definitie van 'opstoken' was wanneer een individu of een groep, door spraak of schriftelijke tekst, een ander individu of groep schaadde of vernederde; daarmee anderen aanzettend tot het deelnemen aan fysiek of psychologisch geweld tegen hen, of er zelfs toe over ging hen te doden.
Russische rechtbank wil Netanyahu arresteren
Op 12 september van het vorige jaar, werd er door de Hoge Raad in Rusland een vonnis geveld, dat erin bestond, dat de nationale veiligheids- en wetshandhavingsautoriteiten, de naam van Benjamin Netanyahu en nog 2 andere Israëlische leiders op dienen te nemen in hun database, zodat zij onmiddellijk vastgehouden kunnen worden, mochten ze pogingen wagen om Rusland binnen te komen. Deze 3 Israëli zijn genoemd, in het kader van het onderzoek naar hun betrokkenheid bij de militaire aanval van 8 juli 2017 door Israël op de Gazastrook.
Deze aanval en bezetting van Gaza, duurde ruim 1,5 maand en wekte wereldwijd veel afschuw door de enorme slachtoffers die vielen in Gaza-stad, door militair geweld. Als deze 3 Israëlisch voet op Russische bodem zetten, kan het Hoger Gerechtshof in Rusland de aanhouding van deze lieden uitvaardigenen hen vast laten zetten, in afwachting van een proces. Het lijkt allemaal een 'poppenkast' wellicht, maar het is vooral de totaal excessieve manier, waarop Netanyahu meent de Palestijnen te moeten behandelen als minderwaardig, die veel van de joodse, hoog-ethische basiswaarden besmeurd.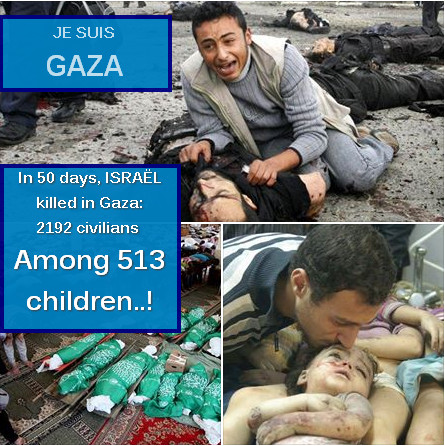 Bron: WantToKnow.nl